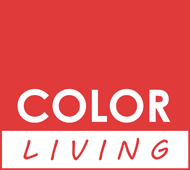 info@colorliving.com.vn
0904 259 297
Cash on delivery in HN and HCMC
Delivery anywhere in Vietnam


The modern art of coffee
Frothy lattes and cappuccinos
Indulgent chocolate
Bold espresso
More than just black.
Coffee that will amaze your senses.
Capsules
Dolce Gusto capsules produce both rich espressos and 'Starbucks style' milk-based drinks like a Caramel Latte Macchiato.

No fuss, no mess. Super simple to use. Coffee in one capsule and milk in another.

You can even create chocolate and tea drinks with Dolce Gusto capsules.
Machines
A fusion of design and technology. Compact and stylish. Easy to use, easy to clean and practically functional.

Dolce Gusto machines make delicious coffee every time and look good doing it.

The perfect addition to any coffee connoisseurs kitchen.
Dolce Gusto - Machines
Cafe Royale Capsules
Dolce Gusto Capsules - Latte and Cappuccino
- (prices per box of 16 capsules)
Dolce Gusto Capsules - Espresso and Lungo
- (prices per box of 16 capsules)
Dolce Gusto Capsules - Chocolate
- (prices per box of 16 capsules)